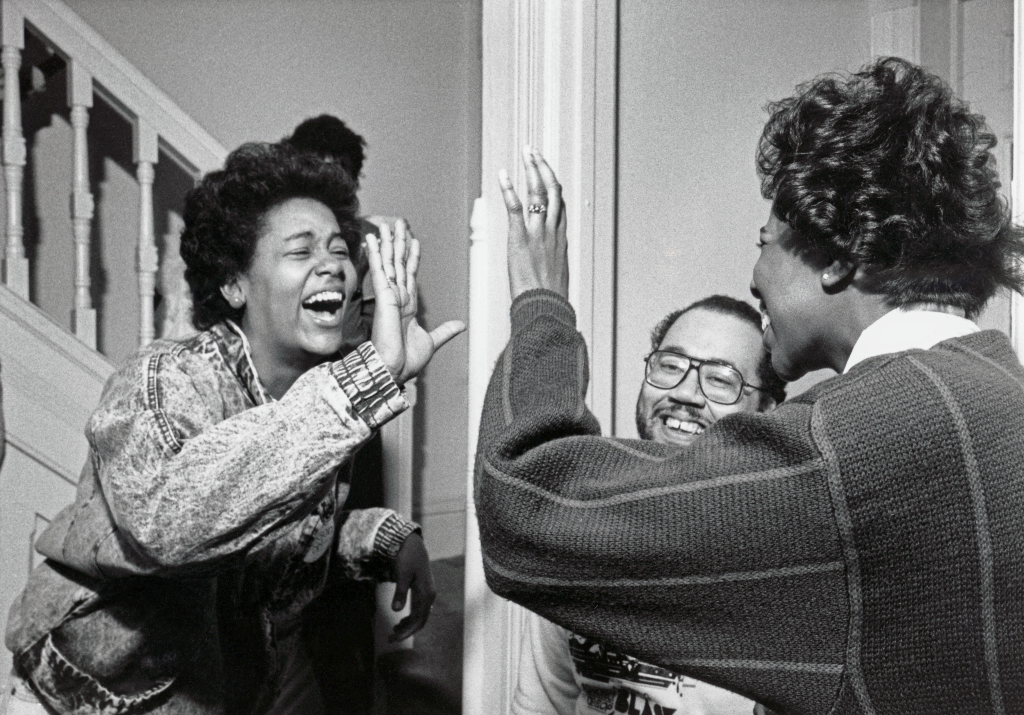 The University of Northern Iowa's Black Student Union serves the purpose of enhancing knowledge as people and promoting the spirit of unity, consciousness, history and diversity among students, faculty, staff and the community.
Courtesy of Special Collections and University Archives
On March 7, 1970, seven members of the Afro-American Society (later the Black Student Union) staged a sit-in at President Maucker's house on the campus of the University of Northern Iowa (UNI). The sit-in came after proposals for a Black culture house on campus deadlocked after months of negotiation. The seven students–Byron Washington, Terry Pearson, Charles (Chip) Dalton, Anthony (Tony) Stevens, Palmer Byrd, Joe Sailor, and Ann Bachman–acted after the governing Board of Regents refused to act on a larger set of demands for increased equity, access, and opportunity for marginalized students on campus. Among the demands were calls for the recruitment and retention of Black faculty, a stake in financial aid decisions for Black students, and recruitment programs for not only Black students, but Mexican-Americans, Puerto Ricans, and Indigenous groups. The sit-in was not unique to UNI, but came at a time of national reckoning for students of color on college campuses inspired by the Black Power movement and the larger context of radical politics in the late 1960s and early 1970s. Black students at UNI joined their fellow students at universities and colleges across the country to fight for agency and access to higher education on their own terms. Fifty years later, UNI finds itself in another moment of racial reckoning after local and national events including the George Floyd protests inspired another wave of Black student activism on campus.
Curated by the Public History program at the University of Northern Iowa, this site begins to interpret the history of the Black Student Union (BSU) on campus in commemoration of the 50th anniversary of its founding. The site functions as a beginning in our efforts as a campus to tell that story in a nuanced, complex, and balanced way that celebrates the progress made while acknowledging the hard work that is still ongoing to achieve restorative justice and equity for all.