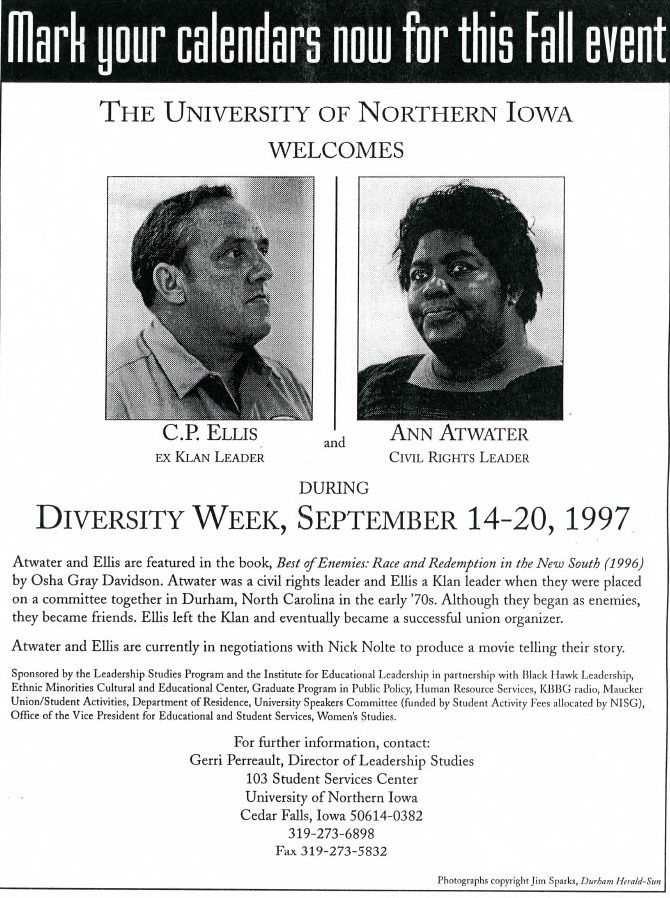 Creator: Unknown
Subject: C.P. Ellis and Ann Atwater
Description: In September C.P. Ellis and Ann Atwater came and spoke at the University of Northern Iowa during diversity week in September of 1997 a year after publishing their book Best of Enemies: Race and Redemption in the New South. Before becoming friends in the 1970's C.P. was a leader in the KKK and Ann was a civil rights leader.
Date: Estimated September 1997
Citation: "C.P. Ellis and Ann Atwater Flyer," in the Maucker Union Collection Announcements and
Brochures 1972-2010, box 1, folder 1, #05/07/03, University Archives, Rod Library,
University of Northern Iowa.