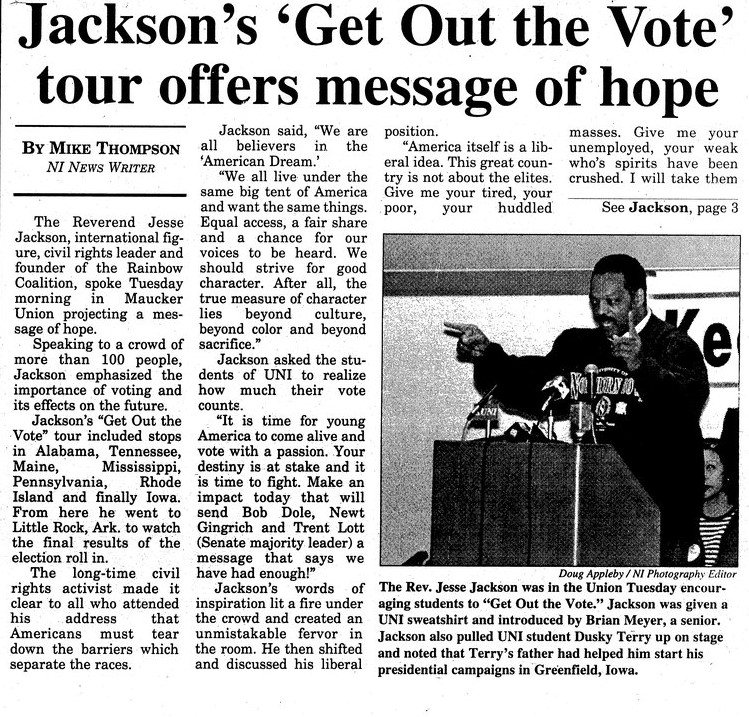 Creator: Doug Appleby
Subject: Reverend Jesse Jackson
Description: This article in the Northern Iowan highlights the visit of "international figure, civil rights leader and founder of the Rainbow Coalition" Reverend Jesse Jackson. Jackson spoke to a crowd of more than 100 people, and focused his speech on the importance of participating in the voting process. He also noted the fundamental belief in the American Dream and the values of good character, equal access to opportunity, and having the chance to get peoples' voices heard.
Date: November 8, 1996
Citation: Appleby, Doug, "Jackson's 'Get Out the Vote' Tour Offers Message of Hope," Northern Iowan, November 8, 1996, 1. https://indexuni.library.uni.edu/page-image/ni199600000369jpg.