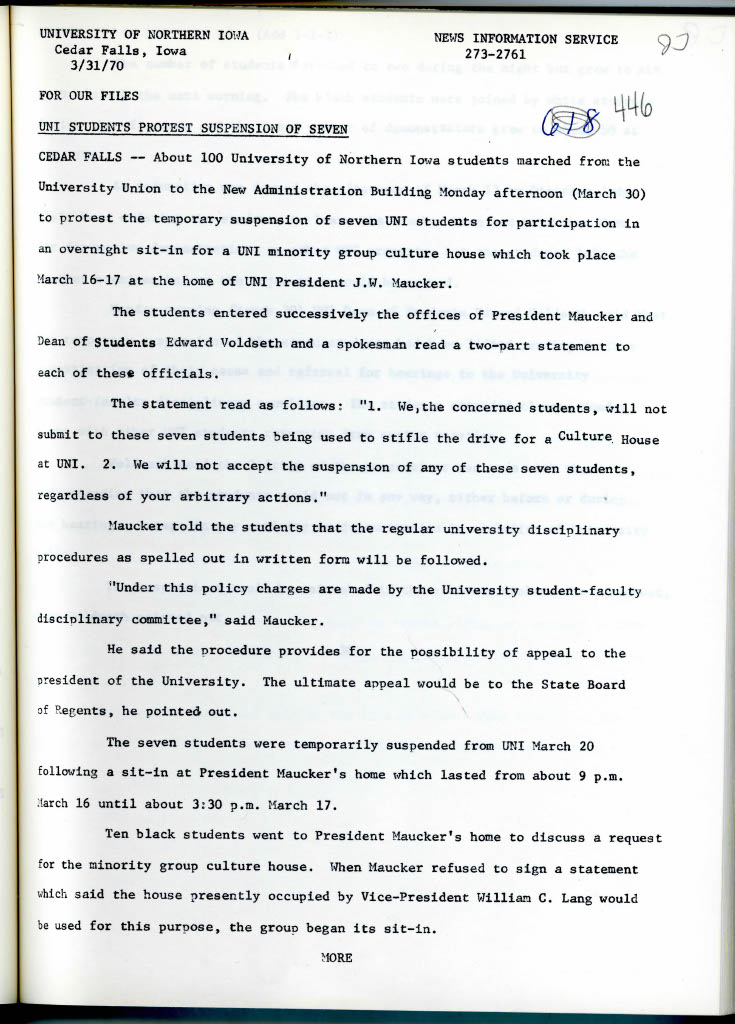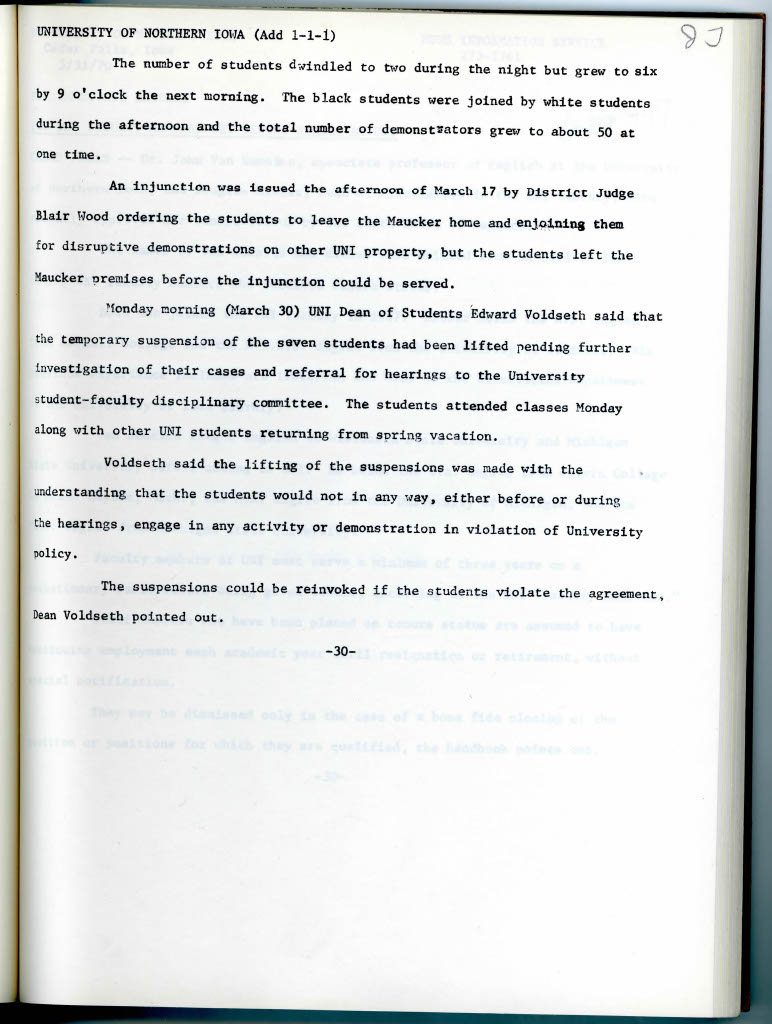 Source: "UNI students protest suspension of seven," in News Releases July 1969-1970, box 21, folder 03/17/1970-04/13/1970, University Archives, Rod Library, University of Northern Iowa.
Creator: University of Northern Iowa, Public Relations
Subject: Maucker Sit-In Student Trials
Description: A public relations news release reporting on the student protests following the suspension of the UNI 7. The news release details the events of the Maucker Sit-In, the student trials, and the response of the community to both events.
Date: March 31st, 1970