Throughout UNI's history, there have been many important figures that have come and spoken on campus. All of these documents on this page reflect those speakers that have come to UNI's campus and advocated for Civil Rights. They spoke on their experiences regarding racial inequality and injustice, as well as how those at UNI can fight for equality and justice. These documents illustrate how the importance of Civil Rights, advocacy, and inclusion have gained traction over time in the UNI community, moving from Martin Luther King Jr. in the 1960s to Maya Angelo in the 2000s.
When MLK visited UNI in the 1960s, documentation of his visit was slim with only two small newspaper articles discussing the event, and no photographs seem to exist. There is more substantial documentation about recent speakers advocating for Civil Rights, with longer newspaper articles, flyers, and photos. This shift in documentation exemplifies the changing values that have occurred in the UNI community, putting more emphasis on equality over the decades.
Although diversity, equity, and inclusion always have room for growth on UNI's campus, these speakers showcase the continuation of the fight for racial justice in our community. The documents below reflect some of the most prominent speakers that have visited the UNI campus including Martin Luther King Jr., Coretta Scott King, Maya Angelo, Reverend Jesse Jackson, as well as C.P. Ellis, and Ann Atwater.
---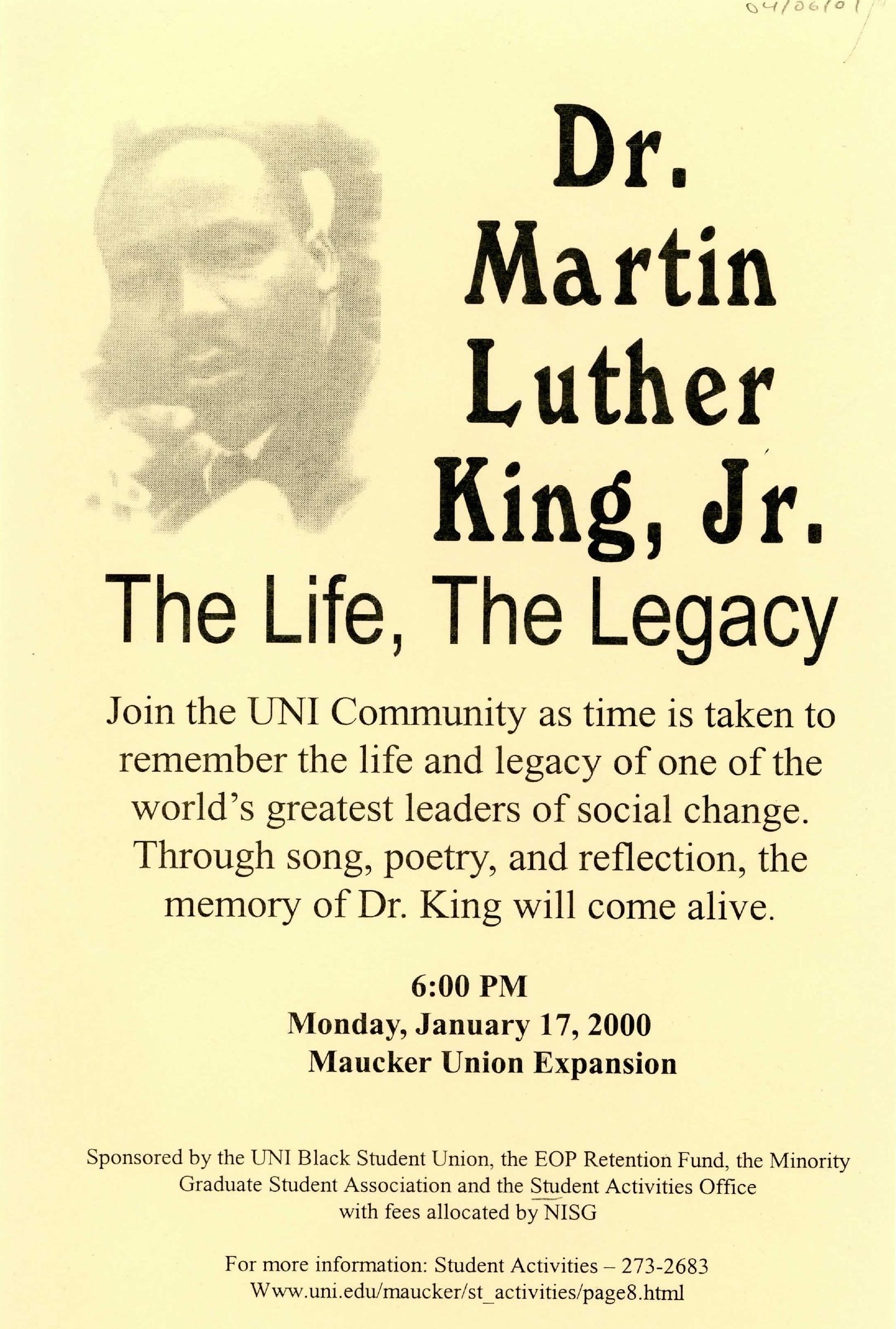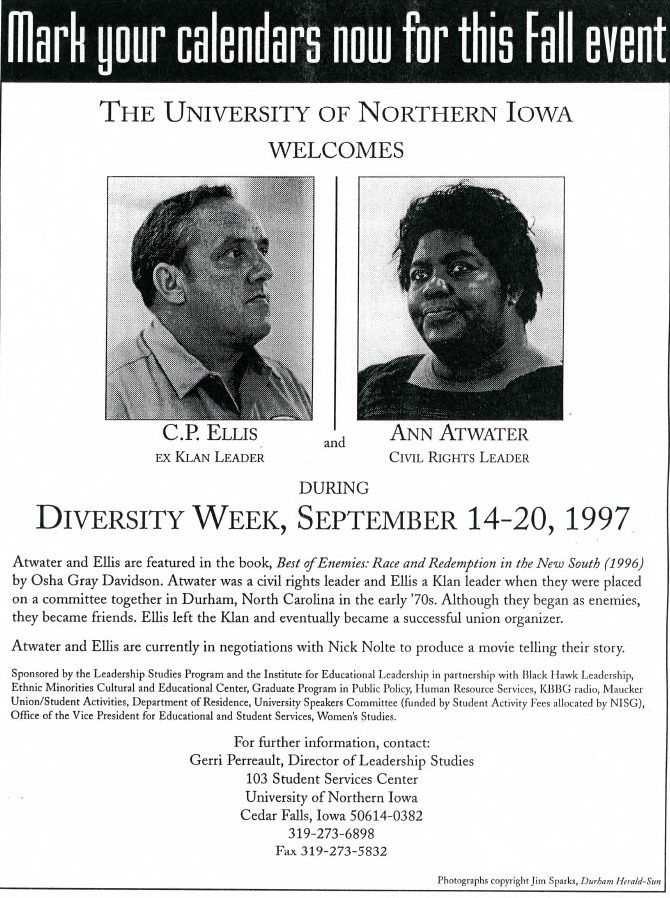 ---